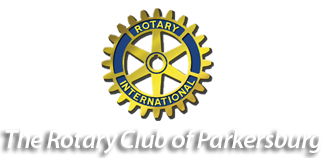 Original Post on the News and Sentinel
PARKERSBURG – A recently created organization is working to coordinate and initiate efforts to revitalize and grow the downtown Parkersburg community.
Cecil Childress, general manager of the Blennerhassett Hotel, spoke to Parkersburg Rotary Club Monday about the formation of Downtown PKB, a new organization aimed at helping to revitalize downtown Parkersburg through events, activities and improvements.
"It will have a focus on how do we sustain and revitalize and grow downtown (Parkersburg)," he said.
Article Photos
Photo by Wayne Towner
Cecil Childress, general manager of the Blennerhassett Hotel, speaks Monday before the Parkersburg Rotary Club about the recently created Downtown PKB program and its efforts to revitalize the downtown area of Parkersburg.
The program will have four main areas of focus, organization, design, promotion and economic restructuring. Among the project ideas being considered are newsletters, websites, social media, signage, assessments and the development of a volunteer program.
Childress said the Downtown PKB program is in its early stages, getting various approvals at the state and federal level to operate as a nonprofit, setting up budgets and preparing bylaws. It is also starting to look ahead at events next year like the Downtown Farmers' Market, the Point Park Music Series and the Taste of Parkersburg – which is moving from early fall to late spring in 2013.
The program is not just about entertainment events, it's also about what improvements can be made to downtown and its infrastructure, Childress said.
"At the same time, we're taking a look at creating an organizational structure that will address things like economic restructuring, addressing the parking kinds of issues, downtown design, working with WVU architectural students as we try to retrofit things into downtown and make them more effective," he said.
As part of its efforts to revitalize downtown and the community in general, Childress said leaders need to talk to young people, find out what they want and want to do and make those things happen, from entertainment and activities to service opportunities.
Rotary District Gov. Greg Smith also gave the club an update about some local Hurricane Sandy relief efforts in which the club has been involved.
Following last week's storm, Smith and other volunteers collected a total of 20 generators and fuel, which they transported to Canaan Valley and Davis in Tucker County after that area suffered heavy power outages due to the storm's heavy snow and high winds.
Smith said the generators were put to immediate use to provide electricity at gas stations in those communities so fuel could be dispensed and at shelters for people without power. With many of that area's outages being repaired, he plans to return later this week to pick up the generators so they can be returned to their local owners.

© Copyright 2012 Parkersburg News and Sentinel. All rights reserved. This material may not be published, broadcast, rewritten or redistributed.
http://parkersburgrotary.org/wp-content/uploads/2012/07/rotarycenter3.png
158
332
admin
http://parkersburgrotary.org/wp-content/uploads/2012/07/rotarycentersm.png
admin
2012-11-07 03:55:06
2014-12-26 20:19:15
Childress speaks to Rotary Club